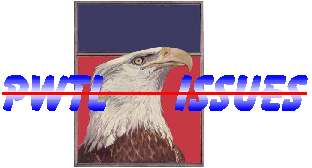 HOMOSEXUAL ADOPTION PAGE
---
---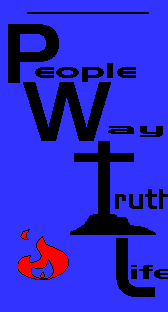 HERE AT PEOPLE FOR THE WAY, TRUTH, AND LIFE
We are dedicated to the service of people of faith so they may take practical action in their communities, and nation, in defense of religious liberty and beliefs.
---
URGENT!! HOMOSEXUAL ADOPTION BILL NEEDS YOUR VOICE!!
TAKE ACTION: Please contact your senators and urge them to support the inclusion of a ban on homosexual adoptions in S. 682, which would ratify the treaty, called the "Hague Convention on Protection of Children and Corrperation in Respect of Intercountry Adoption." Which will make it easier for Americans to adopt children from foreign nations and also calls for a ban on homosexual adoption. Please also contact your representative and urge him/her to support such a ban in H.R. 2342, which would implement the treaty. CLICK HERE TO EMAIL CONGRESS.
UPDATE 10/2/00The "Hague Convention Intercountry Adoption law" will go to Bill Clinton's desk (and is expected to be signed) without a proposed provision banning gay and lesbian prospective parents. The treaty allows nations to set criteria, and in the U.S. the State Department will advise adoption agencies of those standards, and the good thing is that it could impose the question of homosexual adoptive parents.
---
Many Homosexual parenting groups have come into being here in the U.S.
Gay and Lesbian Parent Coalition International (GLPCI)
Love Makes a Family (Portland, Ore)
Gay Fathers Coalition of Buffalo (N.Y.)
Lesbian Mothers (Cincinnati)
Gay Dads

Urvashi Vaid, former executive director of the National Gay and Lesbian Task Force, said "Children should be a special target for homosexual rights activists in the attempt to change society. (from World 4/99, Targeting Children, by Ed Vitagliano)
The National Committee for Adoption estimates that there are 1 million couples per year who wish to adopt, with only about 50,000 children adopted each year (Adoption Factbook). It is hard to imagine how the best interests of children already deprived can be served by placing them into potentially detrimental environments.
---
REASONS TO OPPOSE HOMOSEXUAL ADOPTION
A child raised in a homosexual home will be deprived of either a mother or a father. They need both.
Social researcher David Blankenhorn, author of Fatherless America, declared that "fatherlessness is the "engine driving" social pathologies such as crime, adolescent pregnancy, child sexual abuse, and violence against women".
Research is confirming that the domestic environment most favorable to the well-being of children has both a mother and a father.
Granting legal status and social support to homosexual adoption constitutes a social experiment with potentially tragic results.
Gay adoption has deep implications because it forces a radical redefinition of marriage and family.
Gay adoption denigrates the traditional role of father and mother.
The Annual Report on Lesbian, Gay, Bisexual, Transgender Domestic Violence highlights the occurrence of domestic violence in the homosexual community. Perhaps as mush as a 33% rate. Heterosexual marriages have a domestic violence rate around 1%. (More reasons in process)
---

THE STATES
last updated 8/8/00
Arkansas: The ACLU has filed suit to block a policy by that state's welfare agency, which prohibits homosexuals from becoming foster parents. If you live in Arkansa encourage your legislator and the ACLJ, who is monitoring the case to stand firm.
Connecticut:
The ACLU plans to file a lawsuit on behalf of two homosexuals seeking to challenge the new law's constitutionality. Legislators appear ready to pass a law granting homosexuals and unmarried heterosexuals the right to adopt children.
UPDATEThe law passed on May 2, 2000. If you live in Connecticut please write or email your legislators and let them know about your disapointment in passing this law
CLICK HERE TO EMAIL CONGRESS.
Mississippi:
On May 3, Mississippi Gov. Ronnie Musgrove signed a bill that bans homosexual "couples" from legally adopting children.
Oklahoma:
People convicted under the states sodomy law are banned from adopting.
States Currently Banning Homosexual Adoption:
Mississippi, Florida, Utah
States Currently Allowing Homosexual Adoption:
Alabama, Alaska, California, Connecticut, Illinois, Indiana, Iowa, Maryland, Massachusetts, Michigan, Minnesota, Nevada, New Mexico, New Jersey, New York, Ohio, Oregon, Pennsylvania, Rhonde Island, Texas, Vermont, and Washington
Most of these states permit individual homosexuals to adopt, but do not simultaneously recognize domestic partners as co-parents. New Jersey's revised law is the most lenient in the nation in terms of allowing same-sex couples to adopt.
Cities Agressivly Placing Teens With Homosexual Foster Parents:
New York, San Francisco, Los Angeles, and Trenton NJ
Gay friendly adoption organizations state by state. (From Gay web page)

---
FURTHER READING
TWO DADS..BUT WHERES MOMMY

---
This page is to be used as talking points for countering the aggressive homosexual activists and politicians that clearly want to over ride our religious convictions and belief that homosexuality is immoral and in no way should be condoned or accepted by society as normal. PWTL calls for tolerance of all peoples view points and beliefs about homosexuality, but not necessarily having to agree or change ours. In no way does PWTL condone violence or ridicule towards homosexuals. As people of faith we must put on our armor and take a stand against the schemes of this movement. We must understand it, and be prepared so that as the day comes we are able to give an answer each and every time.