\n
SEXUAL ORIENTATION AND THE STATES
\n

\n%%-->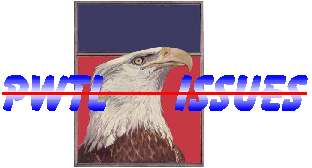 SEXUAL ORIENTATION AND THE STATES
---
---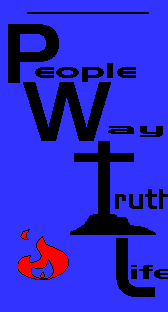 HERE AT PEOPLE FOR THE WAY, TRUTH, AND LIFE
We are dedicated to the service of people of faith so they may take practical action in their communities, and nation, in defense of religious liberty and beliefs.
---
IN THE NEWS

NEWKentucky Gay Law Challenged

-- In a case that will have national implications, the Clinton Justice Department has taken the extraordinary step of joining a local lawsuit defending gays from employment discrimination.
---
THE TRUTH ABOUT "SEXUAL ORIENTATION"
SEXUAL ORIENTATION IS A FIXED PART OF THE PERSON.

The fact is medical science has never found a way to determine the "sexual orientation" of an infant at birth. No journal or school of medicine has ever reported the discovery of any sort of "homosexual gene." Have you ever heard a parent say, "I've just given birth to a hardy homosexual!" do any parents look at their baby and exclaim, "What a lovely lesbian! Look at that bouncing baby bisexual!" That's because "sexual orientation" is a myth, not a reality.

SEXUAL ORIENTATION IS A PRECISE AND WELL-DEFINED CONCEPT.

The definitions of so-called "sexual orientation" are so ludicrous that they would allow anybody to claim any orientation at any time. Most activist defines "sexual orientation" so broadly that if you shared an "emotional attraction" with someone of the same gender, you could easily call yourself a homosexual. That's what we're writing into our civil rights laws and ordinance. Legal protections for any sexual behavior which people feel is a part of who they think they are.

THE CONCEPT OF SEXUAL ORIENTATION IS AN ACCEPTED FACT WITHIN THE SCIENTIFIC COMMUNITY.

Thousands of people disagree with the cult of "sexual orientation". One of the most obvious signs of the divergence of opinion is the existence of the National Association for Psychoanalytic Research and Therapy of Homosexuality, which numbers over 300 member psychologists and other professionals -- all of whom believe homosexuality is an environmentally acquired behavior, not an innate "orientation." There's a wealth of scientific literature, which still confirms homosexuality as a behavior, not an orientation.

EMBRACING THE CONCEPT OF SEXUAL ORIENTATION IS ONE OF THE MOST POSITIVE STEPS A COMMUNITY CAN TAKE.

Sexual orientation is a disaster partly because it's a Pandora's box. It's an open door to a variety of othe r sexual addictions -- many far more perverted than even homosexuality. Primary among these is pedophilia.

ONCE PEOPLE DISCOVER THEIR SEXUAL ORIENTATION, THEY NEVER LEAVE IT.

One of the most obvious arguments against innate "sexual orientation" is the number of people leaving the lifestyle and the thriving movement which is helping those who want to do just that. A Kinsy Institute report stated that 84% of gays and 29% of heterosexuals shifted or changed their "sexual orientation" at lease once in a lifetime, while 32% of gays and 4% of "straights" reported a second shift. The report showed that 13% of gays and 1% of heterosexuals claimed at least 5 changes in sexual orientation! The director of the New York Center for Psychoanalytic Training wrote: "virtually regardless of the kind of treatment used, a considerable percentage of homosexuals became heterosexual. Today thousand of peo0le are finding the support and guidance they need to leave the lifestyle forever. When was the last time you met an ex-African American?
source CFV Report, vol. 34
---
"SEXUAL ORIENTATION" LAWS AND THE STATES
Most of these state laws prohibit discrimination based on sexual orientation in housing, public accommodations, employment, and credit. Almost all have exemptions for faith based organizations.
STATES WITH SEXUAL ORIENTATION LAWS EXEMPTING FAITH BASED ORGANIZATIONS:
District of Columbia, California, Connecticut, Hawaii, Massachusetts, Minnesota, Nevada, New Hampshire, New Jersey, Rhode Island, Vermont,
STATES WITH SEXUAL ORIENTATION LAWS NOT EXEMPTING FAITH BASED ORGANIZATIONS:
Wisconsin - Passed in 1982 and is currently the only state that does not contain any exemptions. A factor in passing this law was the endorsement of the Catholic Church.
STATES WITH SEXUAL ORIENTATION LEGISLATION IN PROCESS:
Main - Scheduled to go before voters in November 2000. Includes "religious exemptions".
Detailed List of laws by State (source - Planetout.com)
---
ACTIVIST ARE TARGETING EXEMPTIONS FOR STATES
"Religious exemption clauses in laws enacted in 11 states and the District of Columbia protecting against discrimination on the basis of 'sexual orientation' are now coming under attack by homosexual activists.
Arguably, few such laws would have passed without reassurances that they would not apply to churches and organizations that objected to homosexual conduct on the basis of sincerely held religious conviction.
Despite such reassurances, it is becoming increasingly clear that homosexual activists are using ''religious exemption'' clauses as a legal form of ''bait and switch.'' Once they succeed in having discrimination against sexual orientation set in legal stone, efforts are set in play to overturn the religious exemption clause either through legislation or court challenge.
Homosexual activists candidly admit that their goal is to have religious exemption language cut out of all laws."
(Family Research Council 7/13/00)
---
This page is to be used as talking points for countering the aggressive homosexual activists and politicians that clearly want to over ride our religious convictions and belief that homosexuality is immoral and in no way should be condoned or accepted by society as normal. PWTL calls for tolerance of all peoples view points and beliefs about homosexuality, but not necessarily having to agree or change ours. In no way does PWTL condone violence or ridicule towards homosexuals. As people of faith we must put on our armor and take a stand against the schemes of this movement. We must understand it, and be prepared so that as the day comes we are able to give an answer each and every time.