\n \n

\n \n\n\n\n\n\n\n\n\n\n\n\n\n\n\n\n\n\n\n\n\n\n\n\n\n\n\n\n\n\n\n\n\n\n\n\n\n\n\n\n\n\n\n\n\n\n\n\n\n\n\n\n\n\n\n\n\n\n\n\n\n\n\n\n\n\n\n\n\n\n\n\n\n\n\n\n\n\n\n\n\n\n\n\n\n\n\n\n\n\n\n\n\n\n\n\n\n\n\n\n\n\n\n\n\n\n\n\n\n\n\n\n\n\n\n\n\n\n\n\n\n\n\n\n\n\n\n\n\n\n\n\n\n\n\n\n\n\n\n\n\n\n\n\n\n\n\n\n\n\n\n\n\n\n\n\n\n\n\n\n\n\n\n\n\n\n\n\n\n\n\n\n\n\n\n\n\n\n\n\n\n\n\n\n\n\n\n\n\n\n\n\n\n\n\n\n\n\n\n\n\n\n\n\n\n\n\n\n\n\n\n\n\n\n\n\n\n\n\n\n\n\n\n\n\n\n\n\n\n\n\n\n\n\n\n\n\n\n\n\n\n\n\n\n\n\n\n\n\n\n\n\n\n\n\n\n\n\n\n\n\n\n\n\n\n\n\n\n\n\n\n\n\n\n\n\n\n\n\n\n\n\n\n\n\n\n\n\n\n\n\n\n\n\n\n\n\n\n\n\n\n\n\n\n\n\n\n\n\n\n\n\n\n\n\n\n\n\n\n\n\n\n\n\n\n\n\n\n\n\n\n\n\n\n\n\n\n\n\n\n\n\n\n\n\n\n\n\n\n\n\n\n\n\n\n\n\n\n\n\n\n\n\n\n\n\n\n\n\n\n\n\n\n\n\n\n\n\n\n\n\n\n\n\n\n\n\n\n\n\n\n\n\n\n\n\n\n\n\n\n\n\n\n\n\n\n\n\n\n\n\n\n\n%%-->
HOME OF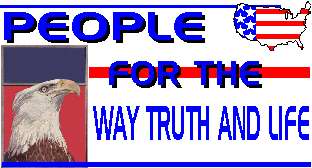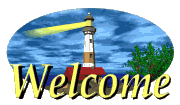 ---
---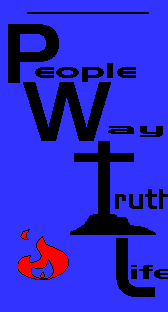 ---
HERE AT PEOPLE FOR THE WAY, TRUTH, AND LIFE
We are dedicated to the service of people of faith so they may take practical action in their communities, and nation, in defense of religious liberty and beliefs.

---
---
URGENT:
Support the Boy Scouts and contact your United Way office!
List of organizations that have dropped funding for Boy Scouts.


URGENT:
GOOD NEWS UPDATE:
Republicans on Oct 6, 2000 stripped language expanding federal hate crimes laws from the defense authorization bill for this year, dimming and possibly dooming prospects for enactment of the measure before Congress adjourns.
Thank Armed Services Committee Chairman John W. Warner (R-Va) at email: senator@warner.senate.gov
NEWRead Washington Post Article


STAND UP FOR THE SCOUTS AND HELP PROTECT THEM FROM THE HOMOSEXUAL ACTIVISTS
Having lost in the U.S. Supreme Court, which ruled in June 2000 that the Boy Scouts, a private organization, were within their constitutional rights to bar homosexuals as scoutmasters, homosexual activists retreated from the federal courtroom to re-deploy their forces at the state and local level. In other words, homosexual rights activists are willing to do all they can to ostracize or even destroy the Boy Scouts unless the almost-century old organization both nullifies its pledge to be "morally straight" and abandons its central mission to teach young boys what George A. Davidson, a lawyer for the organization, described to the Supreme Court as "true manliness" - a man's responsibility in marriage and fatherhood. Such principles may sound uproariously quaint and beyond corny to society's moral relativists, but they remain even now an anchor against civilization's drift into unfettered decadence.
(source - Washington Times 8/25/00)
---
---

Talking points for reasons organizations should not drop support for the boy scouts.
They are not a hate group.
One of the conditions of the free society is that we tolerate groups with which we disagree. Not pull support and pressure them to conform.
Mainstream society is for the scout's policy, although the media would lead you to believe otherwise. Some 1,385 United Ways nationwide continues to fund the Boy Scouts as they have always done. About 15 (1 percent) have recently modified their funding of the Scouts, and of the 17,000 school districts in the U.S. only about 10 (.0005%) have punished the scouts in some way. Even less percentage of Corporate America has pulled support. Also, more parents then ever are currently enrolling their boys in the scouts realizing what a great influence they are. Enrollment is up over 7% to 6.2 million members, with over 47,000 Eagle Scout awards earned, both are record highs.
The Boy Scouts are at work in communities all across America- distributing food to the poor, recycling, visiting nursing homes and hospitals, teaching kindness and helpfulness to others. They do not condemn those with views that differ from their own. Yet they face relentless attacks because others refuse to respect their views. (FRC)
The Supreme Court has already ruled that their not wanting to have gay leaders is a protected First Amendment right.
Could be considered religious discrimination, since this comes from a moral religious belief that homosexulaity is wrong.
Sexual orientation, nondiscrimination laws and diversity policies have always been about raw power, in order to force acceptance of homosexuality, especially from religious based organizations.
If corporations really have a nondiscrimination policy then why is it not broad enough to include "morally striaght" boy scouts?
Penalizing the scouts is passing judgement on the scout's beliefs.
Safety of the children in the scouts should be the main consideration, not the homosexual agenda.
Child sexual molestation is three times more common among homosexuals then among heterosexuals, according to the report, "The proportions of heterosexual and homosexual pedophiles among sex offenders against children in "The Journal of Sex and Martial Therapy," number 1 for 1992 (Worldnetdaily).
The boy scouts are doing what they feel as in the best interest of our children.
Homosexuality has nothing good to offer boy scouts.
"Withdrawing funds could be harmful to thousands of children." As Mr. Finn from Chase Manhattan Bank has stated.
Boy scouts do numerous community improvement projects that benefit our nation.
It is unfair and extreme to treat the Boy Scouts of America as if it were the Ku Klux Klan.
The homosexual lobby is overplaying its hand by showing such extreme intolerance while purporting to want tolerance. It has no right to try to force itself on the Scouts.
When you look at what the Boy Scouts have been doing for 90 years, you'll see there is a lot of good out there.
If the boy scouts espouse a system of values that will change at the least bit of pressure, then what good are those values?
Kids should not have to pay the price. (Especially the poor inner-city children)
The scouts are in the business of serving children, think about who you are serving.
The belief that a homosexual is not a proper role model for our boys is far from being unreasonable.
We need to put a stop to this nonsense. If we make the protection of the rights of every possible minority opinion in America more important than good common sense, we will soon have no set of values or ethics to offer America's youth.
---
SCOUTING FOR ALL HOMOSEXUAL GROUP
Scouting for All is a homosexual activist group trying to make the boy scouts conform to their view of morality. Located in Petaluma, California,Scouting for All was formed by Scott Cozza after he was banned as a leader from scouting because of his activist role in promoting homosexuals as leaders and members of the BSA. Steven Cozza, his 15-year old son, is an Eagle Scout and has become the poster child of the organization. He has been touring the country as a guest speaker at many homosexual activist events. Scouting for All has been gathering signatures for a petition denouncing the BSA policy on homosexuality. (WorldNetDaily.com)
Scouting for all page. Homosexual activist's web page, see what they are planing and saying.

---
<!...cant see this


QUOTES
"The beauty of the United States is that this is a land of freedom and liberty. If you don't like what the Boy Scouts are doing, you have the freedom to join a different organization, or even form your own. We are a nation of differences, and that is what makes us strong. Those who are trying to force people to believe the same as everyone else are themselves deceived. Those who shout at the Boy Scouts of America and call them intolerant are themselves intolerant. No individual, no city, no state, and certainly not the federal government can force any private organization to believe something they do not wish to believe. That is just plain wrong. It is not what America is about."

By David Bresnahan of WorldNetDaily.com
" They're just a small group with a loud voice, we are not going to change our position to mollify a small group when there are millions who have supported Scouting all along and who continue to support us"

Jeff Reilly National BSA spokesman
"The Boy Scouts of America since 1910 have taught traditional family values, We feel that an avowed homosexual isn't a role model for those values."

Gregg Shields a National BSA spokesman
Child sexual molestation is more than three times more common among homosexuals than among heterosexuals, according to the report, "The Proportions of Heterosexual and Homosexual Pedophiles among Sex Offenders against Children" in "The Journal of Sex and Marital Therapy," number 1 for 1992.

WorldNetDaily
---
LINKS TO HELP THE SCOUTS
Scouting Legal Defense Fund
Save the Scouts page

List of organizations to email that are have dropped funding
scoutingforall.com (This page is to counter the other homosexual activists "scoutingforall" web page).
Support The Boys Scouts and confront United Way.
Save our scouts"Hall of Shame"-more detailed info on groups withdrawing support.
Sample letter for U.W or corporations dropping the boy scouts. (cut and paste)
Sample letter to send to Cities or Mayors
Boy scouts home page
Founders of Scouting
Scouting and congress. List of representatives in scouting.
Fact Sheets on Scouts
Read emails sent back to PWTL
<!...cant see this



DECISIVE ISSUES FACING CHRISTIANS TODAY.
WHY SHOULD PEOPLE OF FAITH GET INVOLVED?
"What, then, is the biblical basis for social concern? Why should Christians get involved? In the end there are only two possible attitudes which Christians can adopt towards the world: Escape and Engagement...'Escape' means turning our backs on the world in rejection, washing our hands of it...and steeling our hearts against its agonized cries for help. In contrast,'engagement' means turning our faces towards the world in compassion, getting our hands dirty, sore and worn in its service, and feeling deep within us the stirring of the love of which cannot be contained. ...
If we truly love our neighbors, and because of their worth desire to serve them, we shall be concerned for their total welfare, the well-being of their soul, their body and their community. And our concern will lead to practical programs."
-- John R. W. Stott, Decisive Issues Facing Christians Today (Grand Rapids, MI: Revell, 1995), pp. 14, 19.
---
WHY IS THE HOMOSEXUAL MOVEMENT SO EFFECTIVE?
According to Rick Scarborough in his book, "Enough is Enough" he states many reasons;
First, they are well-funded. Many of them are professionals with larger than average incomes. If they have a live-in lover, their household income is doubled. They have none of the expenses most Americans face for children, like college education, automobiles, or insurances, etc.

Secondly, they have time. Typically, they are not going to parent teacher meetings, unless it is to advance their cause. They are not going to little league games, cheerleading practice, or church activities.

Thirdly, they have powerful sympathizers. Many of the educational and media elite have embraced the same amoral, atheistic philosophies that have given rise to the homosexual movement. Thought they may not be engaging in the homosexual behavior, they detest anyone who forbids it on the grounds that it is wrong. They particularly detest religionists who do so on the basis of biblical convictions.

Fourth, they have the legal offensive. Many homosexuals themselves are attorneys and they are more willing to devote their time and energies to the struggle. The liberal bias of our courts for the last forty years, flowing out of the secular humanist worldview held by many of our nation's judges, has provided a receptive climate to the goals of the movement. The mere threat of the expense of litigation, not to mention the personal attacks often leveled by homosexuals against anyone who opposes them, has caused many cities and states to simply lie down without a fight.

Fifth, they play by different rules. In recent years, some gays have resorted to violence. ACTUP, a militant arm of the homosexual movement, does not hesitate to use violence to achieve their goals.

Finally, They have a plan. They have clearly defined goals and they know how to pursue them. The only thing standing in their way is biblical Christianity.
He further states in his book; "I am amazed at how ignorant most Americans are when it comes to what the homosexuals truly want of our nation. If the American public could attend one gay rights parade down the streets of New York City, San Francisco or even on the steps of our nation's Capital in Washington, D.C., I am convinced the debate would be over."

This page is to be used as talking points for countering the aggressive homosexual activists and politicians that clearly want to over ride our religious convictions and belief that homosexuality is immoral and in no way should be condoned or accepted by society as normal. PWTL calls for tolerance of all peoples view points and beliefs about homosexuality, but not necessarily having to agree or change ours. In no way does PWTL condone violence or ridicule towards homosexuals. As people of faith we must put on our armor and take a stand against the schemes of this movement. We must understand it, and be prepared so that as the day comes we are able to give an answer each and every time.
You are the
th person to visit PWTL!