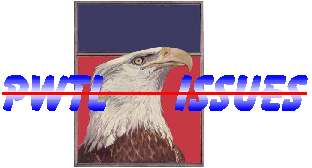 ACTION PAGE
---
---
---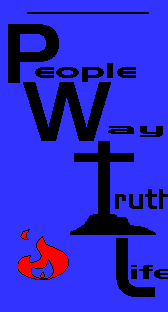 HERE AT PEOPLE FOR THE WAY, TRUTH, AND LIFE
We are dedicated to the service of people of faith so they may take practical action in their communities, and nation, in defense of religious liberty and beliefs.

Clinton administration was preparing a major attack on the Boy Scouts by doing an end-run around the Supreme Court!

LIST OF DR LAURA TV SPONSORS TO ENCOURAGE

MANHATTAN
NEWIn a move that was largely symbolic, Manhattan's Community School District 2 (includes 42 schools) joined a handful of other groups across the nation last night in withdrawing support for the Boy Scouts of America, citing the organization's exclusion of gays. The board urged the city's other districts and the Board of Education to follow its lead.

(N.Y. Times 9/27/00 Shaila K. Dewan )
MANHATTAN SCHOOL DISTRICT 2
Email address:
NY Senator Thomas Duane-
duane@senate.state.ny.us,
State Assemblywoman Deborah Glick -
glickd@assembly.state.ny.us,
Mary Somoza board official -
Pudgiedog@aol.com
Help Vermont Battle Civil Unions
Sign the Save Our Scouts Petition
NEW
Florida Boy Scouts Under Attack
Links to Florida commissioners' emails.
Fast Action info on Flordia
Save the Scouts page
scoutingforall.com
(The above page is to counter the other homosexual activists "scoutingforall" web page).
Support The Boys Scouts and confront United Way.
Letter for United Ways that are dropping boyscouts
Democratic Rep. Lynn Woolsey, Calif. filed H.R. 4892 titled, "The Scouting for All Act: To repeal the Federal charter of the Boy Scouts of America. email Rep. Woolsey and then email your representative below.
ACTION ALERT: (For California Residents Only) Stop the Homosexualization of Calif. Schools!
Take action against Will & Grace TV show attacking family values.
Sign Dr. Laura's support page (against stopdrlaura.com)
Email companies that have dropped the Dr. Laura show (for more on this issue go to above home page).
Links to companies that have dropped Dr. Laura

Contact Home Depot, BellSouth, and UPS; they are considering offering Domestic Partnership. Links to follow.
Family Friendly Programming Group rewards sex, profanity, homosexuality.
<!C- should'nt see this on page
LINK TO WORDNETDAILY LEGISLATIVE ACTION CENTER

Email Congress
A Hate Crime By Any Other Name ...

A "Hate Crimes" bill by any other name is still a hate crimes bill! The latest hate crimes bill has been renamed, the "Local Law Enforcement Enhancement Act." Conventional wisdom had the bill dead in the Senate until it was introduced as an amendment to the Defense Authorization Act and was passed as part of that package. Now the Act is headed for a vote in the House. Why is there all this maneuvering, naming and re-naming of the same bill? What is it about this Hate Crimes Legislation that seems to always be clouded in darkness, cleverly disguised as something other than what it is? Why did this latest hate crimes bill have to be included as part of a national defense appropriations bill in order to get passed through the Senate?

These and other questions were addressed by Dr. D. James Kennedy in a recent mailing and fact sheet as follows: "According to this latest Hate Crimes Bill, what exactly is a "hate crime anyway?" It's whatever the government decides it should be! If the government decides to go with the ACLU's definition of "hate," then, in the not too distant future, a Christian could conceivably be punished for even believing that homosexuality is a sin! "Hate Crimes" legislation is nothing more than an opportunity for the pro-homosexual movement to gain even more power in the courts and legislative chambers of our nation ... and further repress expressions of the beliefs of Christian people! Even a basic public reading of the New Testament could one day be outlawed because of negative references to homosexuality. Already, in Canada, which has gone down this road ahead of us, it is illegal to read certain portions of Scripture on radio or TV because of the homosexual movement's grip on the media.

Remember ... the "hate crimes" legislation is cleverly designed to punish citizens not just for what they do, but for what they believe. The concept of hate crimes is very simply this ... a person committing a violent crime will receive extra punishment if the crime was motivated by thoughts that the government deems unacceptable. While current law already addresses the issue of race, color, religion and national origin, this latest bill creates a new protected class of disability regarding sexual orientation. It gives federal prosecutors greater power to step into local cases. Instead of promoting justice, this bill serves the agenda of the powerful homosexual lobby, which is moving hard to force public endorsement of their immoral lifestyle. The First Amendment, which guarantees freedom of speech, was not just meant to protect unpopular speech, but to allow the truth to be heard. In their wisdom, the Founding Fathers understood that Truth is often the most unpopular speech of all, so much so that they enshrined the right to speak one's mind in the First Amendment to our Constitution. We cannot let the homosexual movement intimidate Congress into passing a law that could ultimately endanger our right to proclaim the truth!"

ACTION:
The "Local Law Enforcement Enhancement Act of 2000" also nicknamed "Hate Crimes" is still in committee but could come before the House for a vote prior to the end of September. Call your Congressman and express your opinion on this important bill. E-mail your congressman now.
---
This page is to be used as talking points for countering the aggressive homosexual activists and politicians that clearly want to over ride our religious convictions and belief that homosexuality is immoral and in no way should be condoned or accepted by society as normal. PWTL calls for tolerance of all peoples view points and beliefs about homosexuality, but not necessarily having to agree or change ours. In no way does PWTL condone violence or ridicule towards homosexuals. As people of faith we must put on our armor and take a stand against the schemes of this movement. We must understand it, and be prepared so that as the day comes we are able to give an answer each and every time.