REPUBLICAN SENATORS WHO VOTED IN FAVOR OF THE KENNEDY HATE CRIME AMENDMENT:

\n\n Senator Conrad Burns (Montana) 202-224-2644
\n\n Senator Lincoln Chafee (Rhode Island) 202-224-2921
\n\n Senator Susan Collins (Maine) 202-224-2523
\n\n Senator George Voinovich (Ohio) 202-224-3353
\n\n Senator Mike DeWine (Ohio) 202-242-2315
\n\n Senator Jim Jeffords (Vermont) 202-224-5141
\n\n Senator Richard Lugar (Indiana) 202-224-4814
\n\n Senator Connie Mack (Florida) 202-224-5274
\n\n Senator William Roth (Delaware) 202-224-2441
\n\n Senator Gordon Smith (Oregon) 202-224-3753
\n\n Senator Olympia Snowe (Maine) 202-224-5344
\n\n Senator Arlen Specter (Pennsylvania) 202-224-4254
\n\n Senator Ted Stevens (Alaska) 202-224-3004


\n\n
---
\n\n\n\n\n\n\n\n\n\n\n\n\n\n\n\n\n\n\n\n\n\n\n\n\n\n\n\n\n\n\n\n\n\n\n\n\n\n\n\n\n\n\n\n\n\n\n\n\n\n\n\n\n\n\n\n\n\n\n\n\n\n\n\n\n\n\n\n\n\n\n\n\n\n\n\n%%-->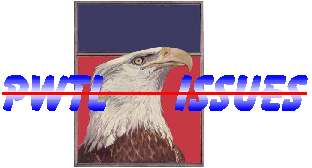 CONGRESS AND HOMOSEXUAL ISSUES
---
---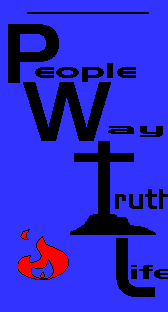 HERE AT PEOPLE FOR THE WAY, TRUTH, AND LIFE
We are dedicated to the service of people of faith so they may take practical action in their communities, and nation, in defense of religious liberty and beliefs.
---
REPUBLICAN SENATORS WHO VOTED IN FAVOR OF THE KENNEDY HATE CRIME AMENDMENT:
Senator Conrad Burns (Montana) 202-224-2644
Senator Lincoln Chafee (Rhode Island) 202-224-2921
Senator Susan Collins (Maine) 202-224-2523
Senator George Voinovich (Ohio) 202-224-3353
Senator Mike DeWine (Ohio) 202-242-2315
Senator Jim Jeffords (Vermont) 202-224-5141
Senator Richard Lugar (Indiana) 202-224-4814
Senator Connie Mack (Florida) 202-224-5274
Senator William Roth (Delaware) 202-224-2441
Senator Gordon Smith (Oregon) 202-224-3753
Senator Olympia Snowe (Maine) 202-224-5344
Senator Arlen Specter (Pennsylvania) 202-224-4254
Senator Ted Stevens (Alaska) 202-224-3004
---
LIST OF THE HOUSE REPUBLICANS THAT SUPPORTED THE RECENT HATE CRIME LEGISLATION
The vote in the House was 232 - 192, including 41 Republicans voting yea.
U.S. Rep. Bill McCollum (R-Fla.), who chairs the House Crime Subcommittee, and 19 other Republicans in the House sent a letter to House Speaker Dennis Hastert (R-Ill.) Tuesday urging him and other GOP leaders to support the measure. The republicans that signed the letter are:
Rick Lazio, Benjamin Gilman, James Walsh, and Sue Kelly of New York; Connie Morella of Maryland; Jim Saxton, Frank LoBiondo, and Bob Franks of New Jersey; Nancy Johnson of Connecticut; Jim Leach of Iowa; Steve Horn, Steve Kuykendall, and Brian Bilbray of California; Mark Foley of Florida; Judy Biggert of Illinois;Steven LaTourette of Ohio; and Congress's only openly Gay Republican House member, Jim Kolbe of Arizona.
Complete Voting Record
Punishing Hate..or Family Values? (CitizenLink)


---
---
THE GAY DOLLAR IN CONGRESS
Ruth Marcus Staff writer for the Washington Post said in her article "Gay Contributions Now Major Source of Money to Democrats" that In all, gays have contributed about $5 million this election to the Democratic national Committee alone- a total that puts them among the top tier of Democratic givers, along with unions, trial lawyers, and the Jewish community." He said "The Democratic National Committee's treasurer, financial writer Andrew Tobias, is gay, and has made fundraising from the community a major focus. The party has an outreach director for gay and lesbian issues, and two full-time staffers devoted to fundraising from gay community.
He further states that "for the 2000 race, the DNC set up a new Gay and Lesbian Victory Council for those who gave $10,000 and up. It now has almost 100 donors, and that about 13 members of the party's "Jefferson Trust," (for $100,000 givers), are openly gay. One donor, Quark software founder Tim Gill, gave $250,000.
He went on to say "the Human Rights Campaign contributed more than $920,000 to candidates last election, nearly 90 percent to Democrats and HRC expects to exceed $1 million this year." He said, "the group, which has also endorsed Gore, will spend another $2.5 million dispatching 50 field organizers to work full-time on key congressional and Senate races as well as the presidential contest."
---
2000 DEMOCRATIC NATIONAL COMMITTE
There were nearly double the amount of homosexual delegates at the 2000 DNC. Four years ago there was 124 as compared to 212 this time.
CALIFORNIA
California had a total of 34 openly homosexual delegates, the largest concentration of any state.
---
NATIONAL STONEWALL DEMOCRATIC FEDERATION
The NSDF is an organization formed in recognition of the fact that in the United States today, one of the major differences between the two national political parties is their respective attitude on the question of homophobia. (from the NSDF web page - read more at thier website below)
National Stonewall Democratic Federation - Gay Democratic organization
About NSDF
National Stonewall Board of Directors

---
LOG CABIN REPUBLICANS
Log Cabin Republicans is the nation's largest gay and lesbian Republican organization, with over 50 chapters across the country, a national office staff in Washington, DC. and a federal political action committee which raises $100,000 per election cycle for Republican candidates.
The Log Cabin Republicans said, it will back Republicans into the corner during the next election over the issue of intolerance toward homosexuals and lesbians. According to U.S. News & World Report, the group will demand that each GOP candidate sign a pledge indicating they will fight intolerance against homosexuals. "They are not going to get a pass on this," said Log Cabin spokesman Kevin Ivers. "They are going to have to enforce tolerance or they are bigots."
Source: AFA Journal Nov. 1999 issue
Link to Log Cabin Republican state chapters.
Log Cabin Goals for 2000-2001.
Log Cabin Republican home page

---
STATE BY STATE INFORMATION
VERMONT
The Human Rights Campaign announced it has made a dual endorsement in the U.S. Senate race in Vermont. The HRC Board of Directors voted in favor of endorsing Sen. Jame Jeffords, R-Vt., and openly gay Democrat Edward Flanagan for their strong records supporting gay and lesbian equality. (HRC news release 9/19/00)
FROM E. FLANAGAN'S WEB PAGE
As the nation's first and only openly gay, statewide-elected official, Ed has traveled across the country to promote equality for women, minorities, and all who would be denied their birthright to live honestly with pride and dignity. He has recently spoken out in favor of extending the rights of marriage to same sex partners in Vermont following an historic state Supreme Court decision. As Vermont State Auditor, Ed has built a strong reputation for taking on powerful interests on behalf of those who seek equal opportunity. He plans on taking this same fight to floor of the Senate, where he would become the first openly gay United States Senator.
E Flanagan's website
---
REPORTS
James Hormel gay activists nominated as U.S. Ambassador to Luxembourg. Read about his record.
<!C- should'nt see this on page




>

---
This page is to be used as talking points for countering the aggressive homosexual activists and politicians that clearly want to over ride our religious convictions and belief that homosexuality is immoral and in no way should be condoned or accepted by society as normal. PWTL calls for tolerance of all peoples view points and beliefs about homosexuality, but not necessarily having to agree or change ours. In no way does PWTL condone violence or ridicule towards homosexuals. As people of faith we must put on our armor and take a stand against the schemes of this movement. We must understand it, and be prepared so that as the day comes we are able to give an answer each and every time.